The combination of camping and glamour is being a success. It is also the perfect choice for a family holiday, an improvised getaway with your friends or a romantic weekend outdoors. But what if we add the thrill of being hosted in a room far from the ground? It is possible to scape from routine while feeling at home in Cabanas Do Barranco. Glamping is what you need if you want to combine nature and luxury.
BungalowsClub knows how important glamping is becoming when planning a trip. That is why we offer you the chance to stay in a very original establishment. Do you want to know Cabanas Do Barranco?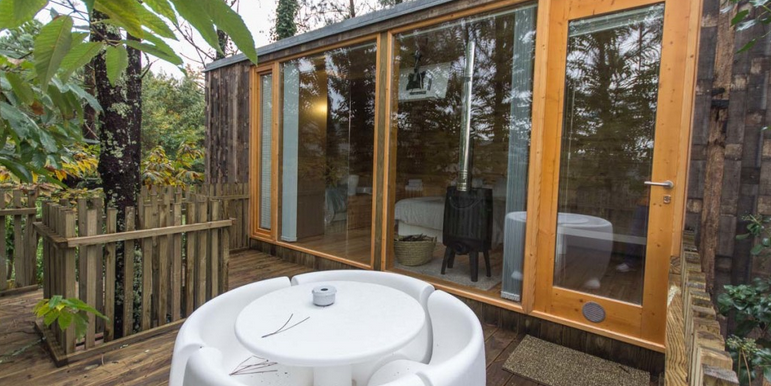 It is located in Outes (A Coruña), a few meters from the Tambre river, whose crystalline waters flow into the Ria de Muros and Noia. The finca brings a total of seven beautiful cabins with all kinds of equipment. Are located six meters high from the ground, surrounded by the branches of the trees. This allows you to sleep, not only in full nature, but enjoying the wonderful views of the ria. If you are afraid of heights, we can assure you once you are up in the cabin, you will not want to return to solid ground. This experience will fascinate you, you'll see!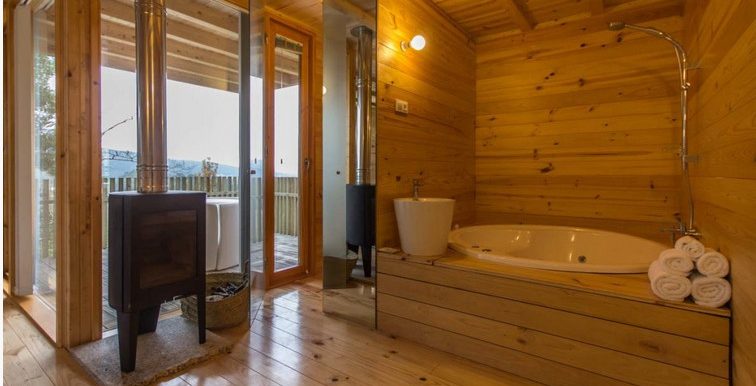 The inside of each small cottage is very cozy and they are very well decorated. It is a heaven of green and modern details that will make you feel the tranquility of being in contact with nature and the comfort of feeling like in your own home. In addition, they all have large windows that reflect the natural light from the outside. Besides, the cabins have a fireplace so you will not go cold during your stay. Are you going to resist resting in the heat of the fire and discover unlimited sensations offered by the whirlpool?
Discover the secrets from Cabanas do Barranco
And to make the stay perfect, do not miss a walk through the beautiful and incredible places in the area. There, you can practice some leisure activities. And if you want to know some other Galician corners, we recommend you stop by Santiago de Compostela or plan a trip to the Rías Baixas.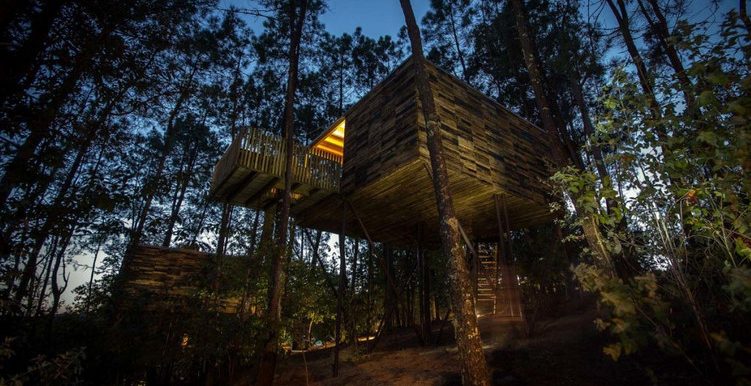 So, if you are looking for a calm trip, while enjoying the best combination between the river and the forest, Cabanas Do Barranco is your destination in Galicia. If it has impressed you, book now in any of these huts with BungalowsClub. You will love them, for sure!
Image Credits: Cabanas do Barranco, Cabanas Do Barranco