Madrid, the capital of Spain, is not any town. It is a fantastic city that every way you look at it, like to any kind of traveller. This lively and relaxed city is all a delicacy!
Madrid offers alternatives for all tastes and colors, so you can spend a few spectacular days. Actors, painters, writers and BungalowsClub recommend Madrid to you.
If you consider yourself an active person, the power of this incredible city will delight you. Before anything, we recommend accommodation by the sierra, one hour from the capital, to disconnect from the urban rhythm in full nature of Madrid. Book at Bungalows El Canto La Gallina, Bungalows Pico de la Miel, Bungalows Piscis or Complejo La Cigüeña.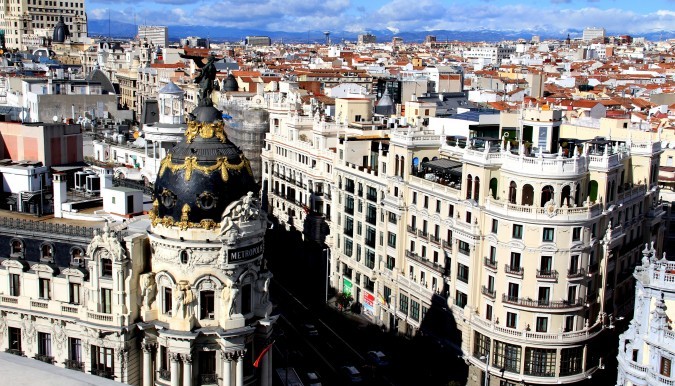 Essential visits and places not to miss in Madrid?
There are numerous places to visit, but a good start would be to see the center on foot. The Puerta del Sol, is one of the most popular squares for tourists. There you can get the famous picture next to the Oso y el Madroño (Bear and the Strawberry Tree) or in the Kilometer Zero. To few meters, is the Plaza Mayor, one of the oldest squares in Spain. Nearby you can visit the Royal Palace, where the Spanish Royal Family was residing formerly. A lovely Palace with green gardens!
And what about the street that never sleeps in the city awakes?
We talk about the GranVía, the most famouse spanish street. Here you will find cinemas, theaters and shops of all kinds. Between this street and the Princesa street you will see the main tourist center located in Plaza España (Spain Square).
To be continued… !
Image Credits: Graci Camiña Flickr