We are back with the best ideas to discover Cantabria ! This time, we show you the most hidden part, the caves!! Do you want to know where the caves are in this magical place? Read down!
In Cantabria we can find both the caves of Altamira, a World Heritage Site by UNESCO, as the "El Soplao" cave, both of which must be visited.
The caves of Altamira, a Paleolithic cave style cavity are amazing because of its prehistorical paintings. They are really eye-catching and you will want to discover all of them. Horses, bisons, deers can be found in the cave and in the National Museum and Research Center of Altamira, in the beautiful town of Santillana del Mar.
The Cueva del Soplao, a cavity of great geologic and archaeological value, with more than 20 km of galleries, is a wonder. It is located in the municipalities of Valdaliga and Rionansa. You will definetely love this little treasure of various uncommon formations! Enjoy a real game of shadows, lights and colors in this cave!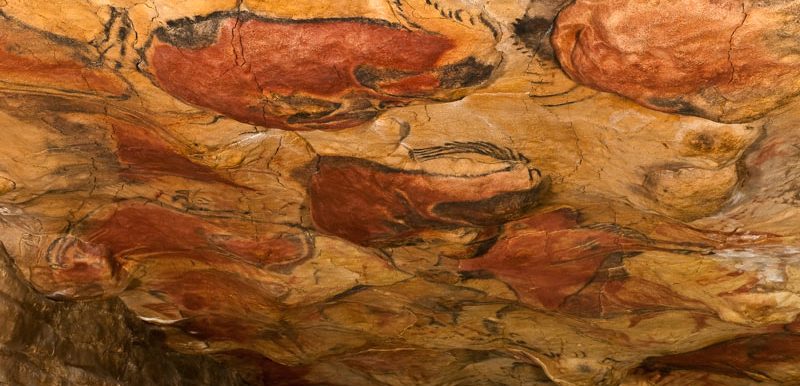 The last stop, without any doubt, is one of its wonderful beaches. For this, there is nothing better than visiting San Vicente de la Barquera, a seaside town with a lot of charm. There, you will see castles, churches, convents and more historical and beautiful places. Even if you are considering doing the Camino de Santiago. Here you will find the coastal route that reaches the French one at its end. However, if you want to enjoy the freshness of its shores, good seafood and a walk on the beach, it is best to book before in Bungalows Playa de Oyambre. It is a cozy complexe. We recommend it for you to spend a few amazing and quiet days in Cantabria.
Cantabria, the Pearl of the north, is waiting for your visit! You will fall in love with this natural paradise!
Image Credits: Museo de Altamira