Bungalows Víu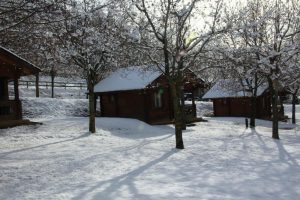 It is located near the Pyrenees, the Ordesa and Monte Perdido National Park and the Tena Valley, in the village of Viu de Linas, Huesca. Bungalows Víu is set in a natural meadow surrounded by forests. It is an extraordinary environment to enjoy nature and peaceful without limits. Only 12 minutes by car from the bungalows, you can visit the National Park of Ordesa and Monte Perdido and the Valley of Tena just a bit further away. In addition, it won't take you long to get the ski station of Formigal.
Bungalows Peña Montañesa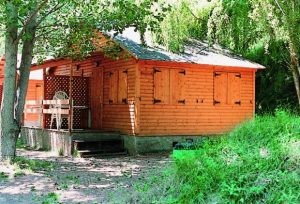 Bungalows Peña Montañesa is located at the access of National Park of Ordesa and Monte Perdido. It has a wonderful atmosphere, perfect to unwind and take your time. Its situation, next to the Pyrenees mountains, makes this lodging the ideal place to practice all kind of activities and excursions, such as adventure activities in rivers, ravines and mountains (rafting, canyoning, kayaking), horse riding, 4×4 excursions, biking, hiking, climbing, hunting, fishing… It is 2 km away from the town of Ainsa, whose city center was declared Historic-Artistic site.
Bungalows Baliera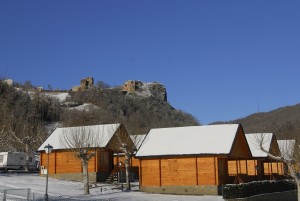 Surrounded by the wild forest, Bungalows Baliera is perfect for anyone looking for a getaway to a destination of pure tranquility. Among the beautiful valleys of Boi, Benasque and Isábena d'Ara, don't hesitate to take a break where nature takes a leading role.
It offers activities for the whole year, excursions to the nearby valleys; the possibility of practice all kinds of mountain sports, and enjoy fishing in the nearby rivers. In winter, you can go skiing on the slopes at Boi-Taüll, Cerler and Baqueira-Beret stations.
This winter, don't hestitate to discover Huesca!