Are you willing to escape with your family? Are you looking for a destination where your children are never bored?  BungalowsClub proposes to travel to Tarragona and to enjoy the new theme park, Ferrari Land, which is next to PortAventura. If you love cars and you have always wanted to enjoy a Ferrari adventure, your dreams will come true!
Ferrari Land is the first theme park in Europe based on this well-known Italian automobile brand. It is located in the Spanish province of Tarragona!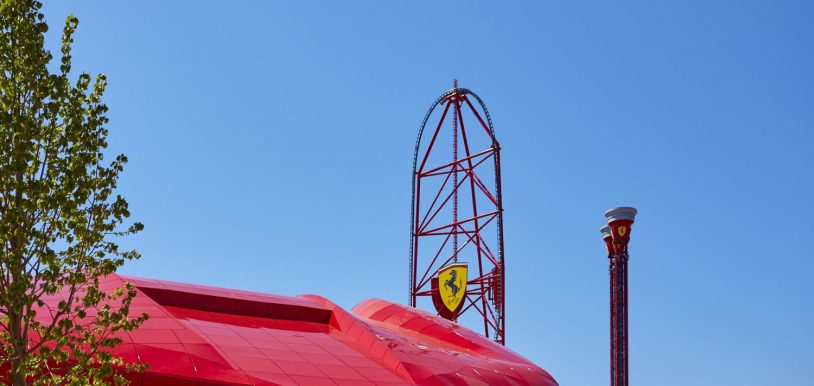 Speed, animation, adrenaline, theming, innovation, car circuits and vertigo attractions is what awaits you in this new theme park of PortAventura World. Also you can enjoy shows, music, and fabulous games. In addition, you will feel like being in Italy as the theme park is set with the most emblematic buildings of this beautiful country. There you will be able to taste the best dishes of Italian gastronomy in an real trattoria!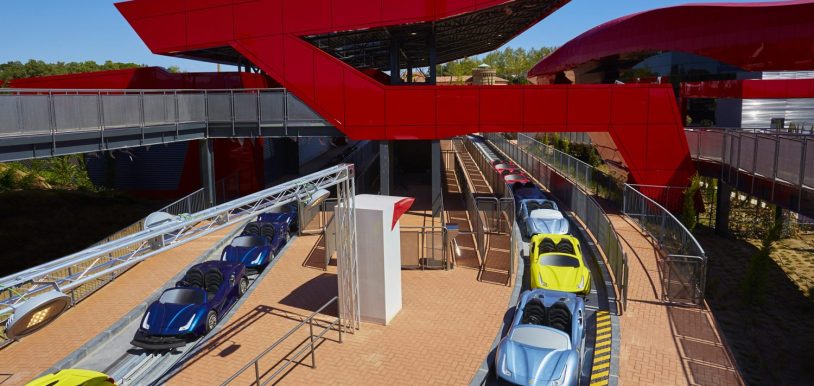 And as a novelty, this impressive space offers you the opportunity to enjoy a Ferrari Experience, where you will live an interactive journey seated in a modern Ferrari to know everything about the Italian team! This Formula 1 simulator is fantastic!
Sleep in Tarragona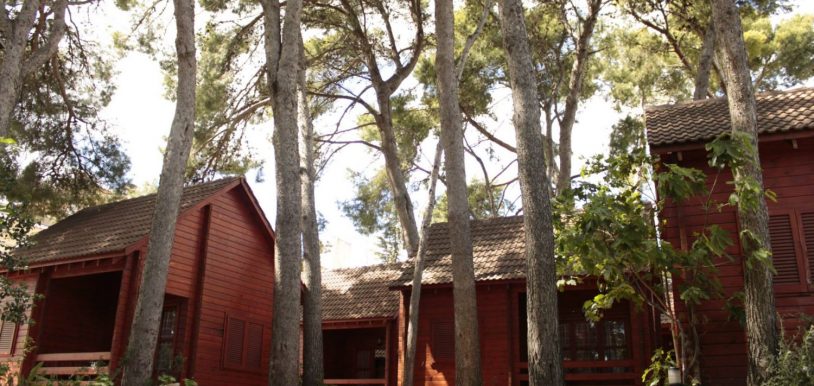 It is only 10 kilometers from Salou and 100 meters from the nearest beach. Its family atmosphere and its environment surrounded by pines and olive trees is perfect to enjoy the nature with yours. There, you will be able to practice outdoor sports and get to know the surroundings. That is why your children will not lack fun as well as because of its daily entertainment programs for all ages.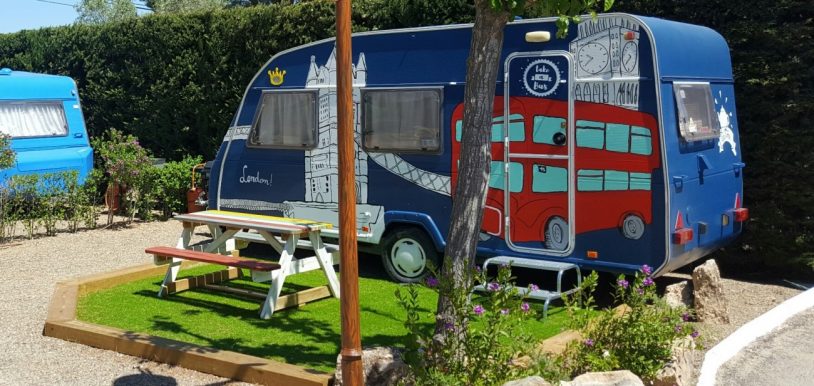 This beautiful complexe is located in the fishing area of La Almadraba. It is a good option for those who are looking for a combination between the tranquility of the mountain with the peace of the sea. There you will be very well treated by the staff. You will also enjoy the best views to the beach. In addition to having bungalows, the establishment has some original caravans!
All these accommodations are fully equipped to make your stay there more than spectacular.
Your family has already a plan for your free days. You can live the passion of Ferrari land with your children! It would be a complete trip where you will enjoy a unique theme park and some wonderful accommodation in nature!
Image Credits: © Copyright PortAventura, Bungalows La Llosa, Bungalows La Masía