It is increasingly less for the summer, good weather and we don't want to get out of an amazing pool. In addition, it is ideal for those who travel in family, those who want to combine it with a dip at the beach or those who are looking for a destination of interior. To choose your favorite pool with BungalowsClub!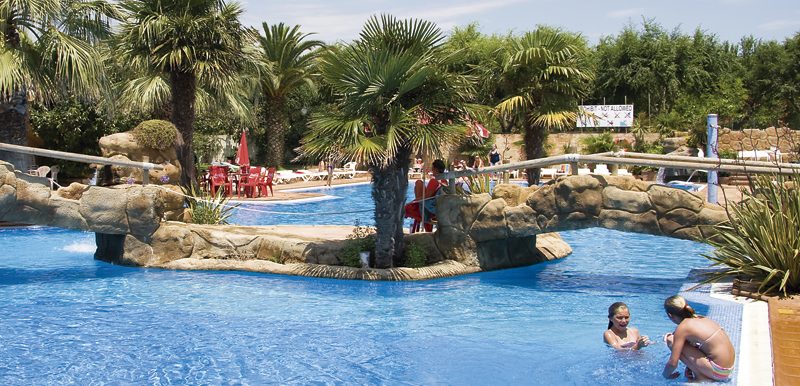 In Bungalows Solmar you will find a nice big pool with 2 waterfalls and an island connected with 2 bridges. You will also find a kids pool with a "mushroom shower" where the kids can play with the water.
We also have a big green area with sunbeds to sunbathe and relax with the family. The pool is open from the 1st of may until the 30th of september.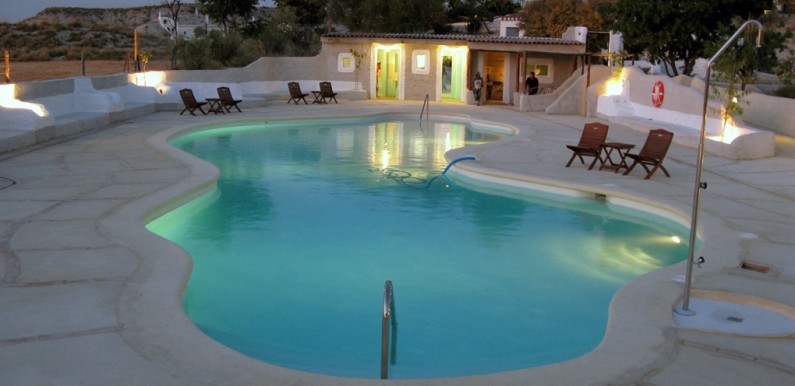 Imagine the following situation: waking up in a refurbished cave, with all the comforts you can imagine, with spectacular views of the beautiful town of Baza (Granada). And if you add to this, this impressive pool, they will make your getaway to this Andalusian land even more special!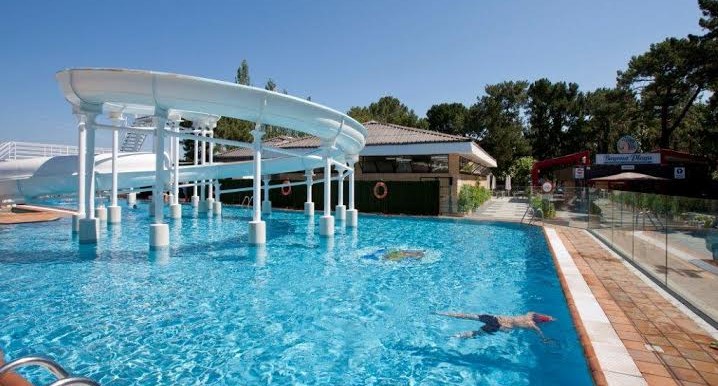 Bungalows Bayona Playa is located in the amazing town of Baiona (Pontevedra). In addition to its beautiful wooden bungalows with views to the sea or to the Marsh, you can see amazing sunsets. Between visits from the surroundings (is located within walking distance of Portugal and famous towns such as Vigo and Sanxenxo), we recommend that you enjoy your pool, which is on the beach and boasts an amazing slide of the children will not want to leave! Although insurance that some adult also happen!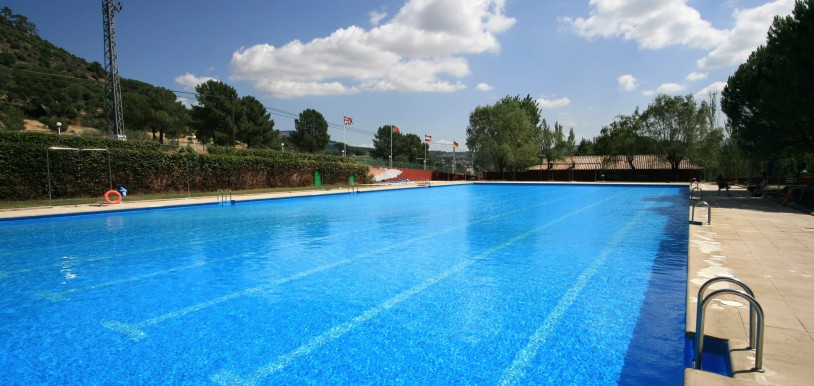 Madrid is theatres, music, shopping and much history. But it is also nature. Therefore, from Bungalows El Canto La Gallina you can enjoy long walks by incredible routes, know the points are recorded where famous Spanish television series. But, above all, disconnect the routine and everyday life in the city. If to this we add an Olympic swimming pool, rest is insured!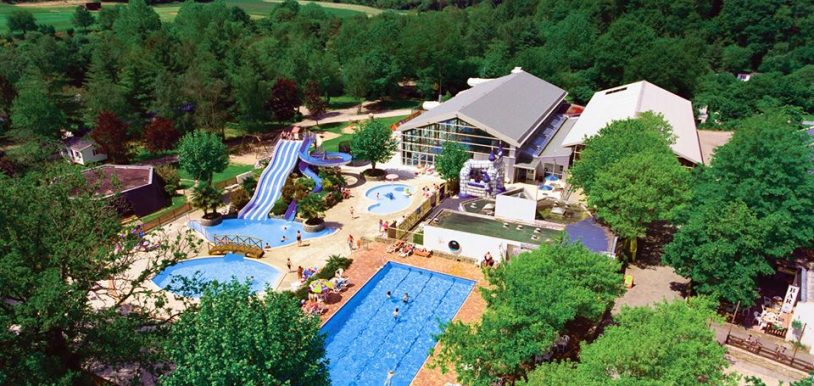 Another of our proposals for the best swimming pools for your holiday is in France! Young and old will enjoy as ever with its slides, different swimming pools and other facilities of Bungalows Le Ty Nadan. In addition, it is located near a navigable river which you can enjoy from a bungalow in the water!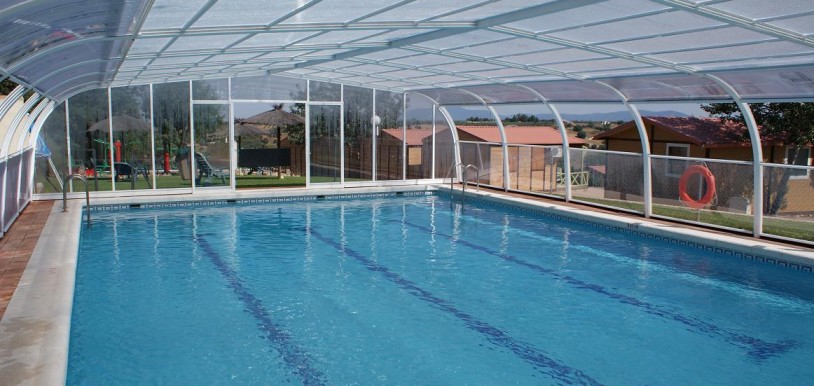 As you read! In Ciudad Real, within the Natural Park of Cabañeros, you can enjoy the advantages of stay in a bungalow with all the comforts, and a pool of seawater all year!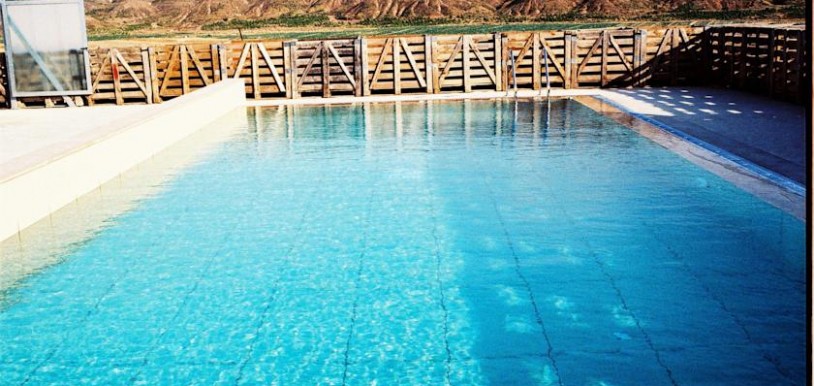 Recommended especially for romantic getaway, in Navarra can relax, disconnect from the routine and enjoy the Bardenas Reales from incredible rooms cube any even with outdoor bathtub! But we must not forget this fantastic swimming pool, from where you will enjoy this desert in a very original way.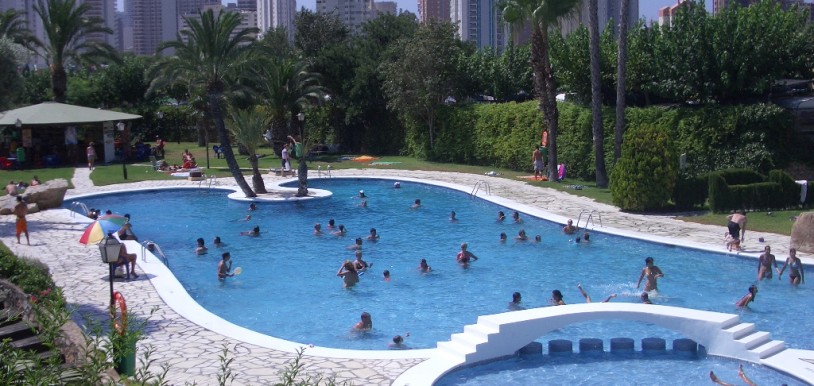 Alicante is the destination par excellence awaits you with these impressive facilities and enjoy the summer heat better. But, you can enjoy not only in the months of June to September, if not throughout the year! And it is to that Bungalows Villasol also has heated swimming pool. Someone enrolls?
Sure that more than one os has dazzled for your next getaway! If you want to find out more, you just have to enter BungalowsClub and you will see all the fantastic options that we offer you through more than 310 locations in Spain, France and Portugal.
What has been your favorite? Do not hesitate to tell us about it!
Image Credits: Bungalows Solmar, Cuevas Al Jatib, Bungalows Bayona Playa, Bungalows El Canto La Gallina, Bungalows Le Ty Nadan, Bungalows Mirador de Cabañeros, Hotel Aire Bardenas, Bungalows Villasol