Wanting to know the quieter side of the Spanish capital? Do not give you more turns to the topic because, who says to know Madrid should stay in its tall buildings? BungalowsClub offers you the opportunity to stay at about 25km to the outskirts of the city, so enjoy the best rest in a unique natural environment and combines it with the wonders of this magnificent city. Complejo La Cigüeña is waiting for you!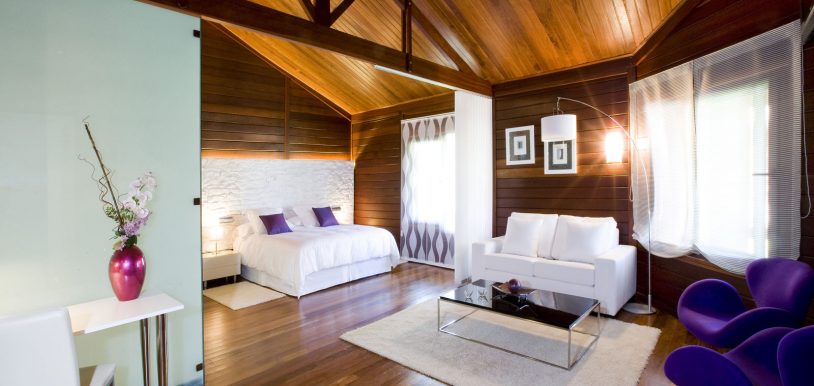 This accommodation is located in Arganda del Rey, in the nature reserve Southeast of Madrid. Account with a total of ten bungalows, all modern and equipped in full, where is missing any details. It even includes breakfast to get you started the day as a champion! Each bungalow Complejo La Cigüeña has a characteristic design, which sets apart it from the rest. You can find typical zen Japanese styles or African safari. You even have the option to stay at the Ibiza suite, dominated by the white colour of your furniture, combined with an elegant touch of violet and bright parquet flooring.
The capacity of these suites is 2 up to 4 people, according to what interests you. The beds are very comfortable and spacious, some seem tale. But the lounge is very cosy and the decor is fascinating. And the bathroom has a hydromassage shower! The windows are fairly large, which allows the natural light of day, and you can see the Moon and stars at night. In addition, outside is landscaped and you can appreciate the green lawn next to the blue of the sky. There is also a beautiful lake that you can see from the bridge!
Good views, good food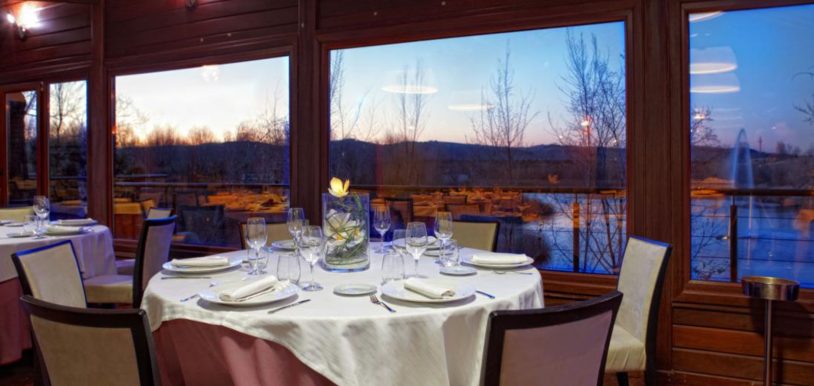 And when you between hunger, you can go to one of the two restaurants in the complex. Both offer exquisite cuisine, with delicious Mediterranean food. There is also a bar style chill-out where you can taste the best tapas.
When you've got forces and you've rested like a king, the best option is to visit the Centre of Madrid, its museums and most emblematic places. Even, you can go shopping on Gran Via, enjoy a good play, a musical, or take your children to one of the amusement parks of the city. How about the whacked you propose?
Come to Madrid and have fun as a child both in the city and nature! Don't forget to book in Complejo La Cigüeña!
Image Credits: Complejo La Cigüeña