With many holiday cottages in different locations, it will be easy to find the perfect place for an activity-packed holiday, practicing your favourite outdoor sports.
We recommend you a sample of the accommodations where you will be able to book your next vacation and enjoy the outdoor sports. Stay tuned to our social networks! We'll be announcing special offers for these accommodations.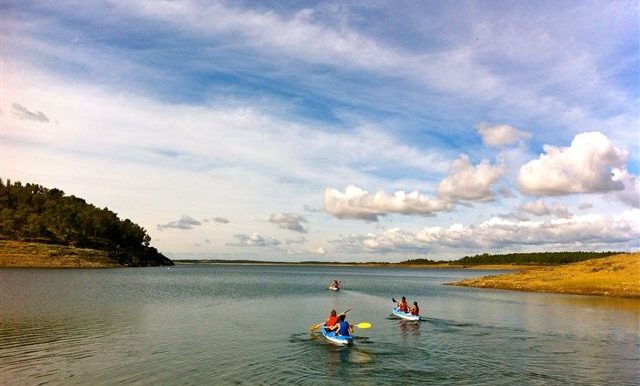 The perfect place for a break with friends or family. Here you can enjoy  several activities in the nature surrounded by the beauty of the Valle del Jerte. Its facilities are prepared for the practice of leisure activities. There, you will also have the possibility of doing routes and doing kayaking, hiking or climbing.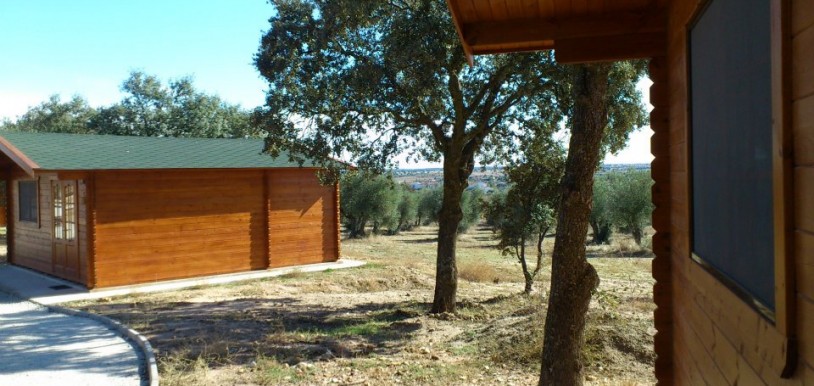 This is a complex dedicated to ecotourism and adventure to disconnect from city life and to enjoy unforgettable experiences. Finca Atajacadenas proposes lots of activities within its complex, such as walking through its 150 acres terrain along the river Alberche or canoeing and riding a 4×4 next to their private lake. Also, mountain bike rides are recommended as well as the use use of its sports facilities.
Located in the picturesque town of Gúdar, in Teruel, these apartments are distributed in two buildings of recent construction and rustic and familiar character. The Apartments Sierra of Gúdar offer you much more than just accommodation. There you can find experiences and activities to enjoy alone, with family, friends or with your partner… You can do horse back riding, riding your mountain bike, trail running, hiking, geocaching, visiting Dinopolis, skiing in Aramon Valdelinares or visiting Albarracin. In the surroundings you will find the largest astronomical leisure center in the world!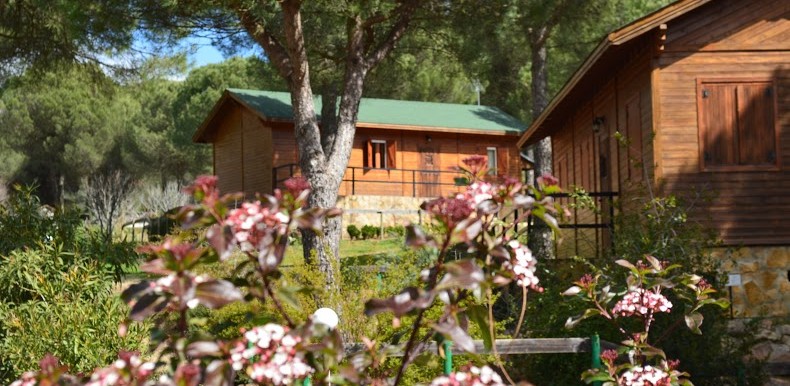 Located in the Natural Park Sierra de Andujar, the Paraje de San Ginés is in an special area to see the stars, today the largest in the world. It has more than 200,000 m2 of land, an area prepared for hiking trails and paths for trekking lovers, photographic hunters, mountain bikers or 4×4 lovers. A corner of an amazing natural beauty, where the Iberian lynx can be seen, as well as many other mammals, birds, amphibians, etc. You may also contemplate and enjoy the mediterranean forest, possibly the best preserved forest in Spain.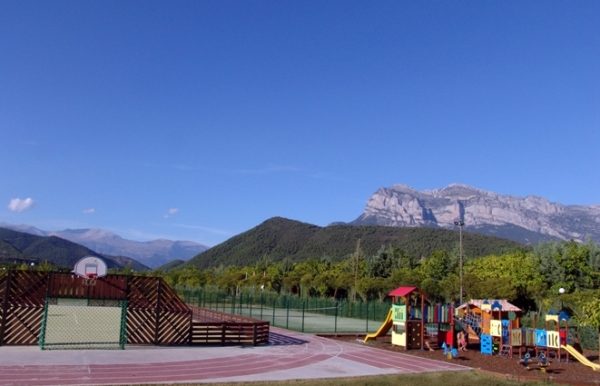 Bungalows Peña Montañesa are located in the access of National Park of Ordesa and Monte Perdido. With a privileged weather, it is ideal for rest and relaxation, at the foot of Pyrenees mountains, allowing all kind of activities. There you can also practice mountain excursions and adventure activities in the surroundings (rafting, canyoning, kayaking), horse riding, 4×4 excursions, mountain biking, hiking, climbing, hunting, fishing … Besides, the town of Ainsa, which is considered a National Historic Artistic Monument, is just 2 km from the bungalows.
Bungalows Sacedón (Guadalajara – Castilla-La Mancha)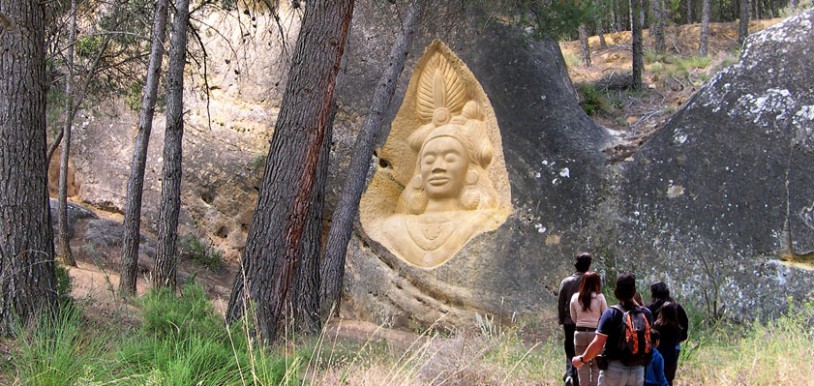 These bungalows are very close to ruins of medieval castles and Roman cities in the centre of Spain. It is next to Entrepeñas and Buendía reservoirs, it is in a perfect place to practice multisport activities such as canoeing, rafting, paintbal, archery, boat rentals and many more. The establishment offers bar-restaurant, shop, swimming pool, game room as well as sports centers. The staff is ready to make your trip better!
These are just a few examples of all that can be found in the section Outdoor Sports of BungalowsClub. We're waiting for you!
Image Credits: Apartamentos Sierra de Gúdar, Bungalows Peña Montañesa